World Culture Organization (WCO) established in 2017. WCO produces all 100% handmade heritage arts. These include traditional wau, cultural diorama, dough figurine, wooden traditional house and painting. Currently the gallery with a size area of more than 8,000 square feets reflecting cultures of Malaysia and China. Many people keep wondering how WCO can produce such a huge collection in only 4 years.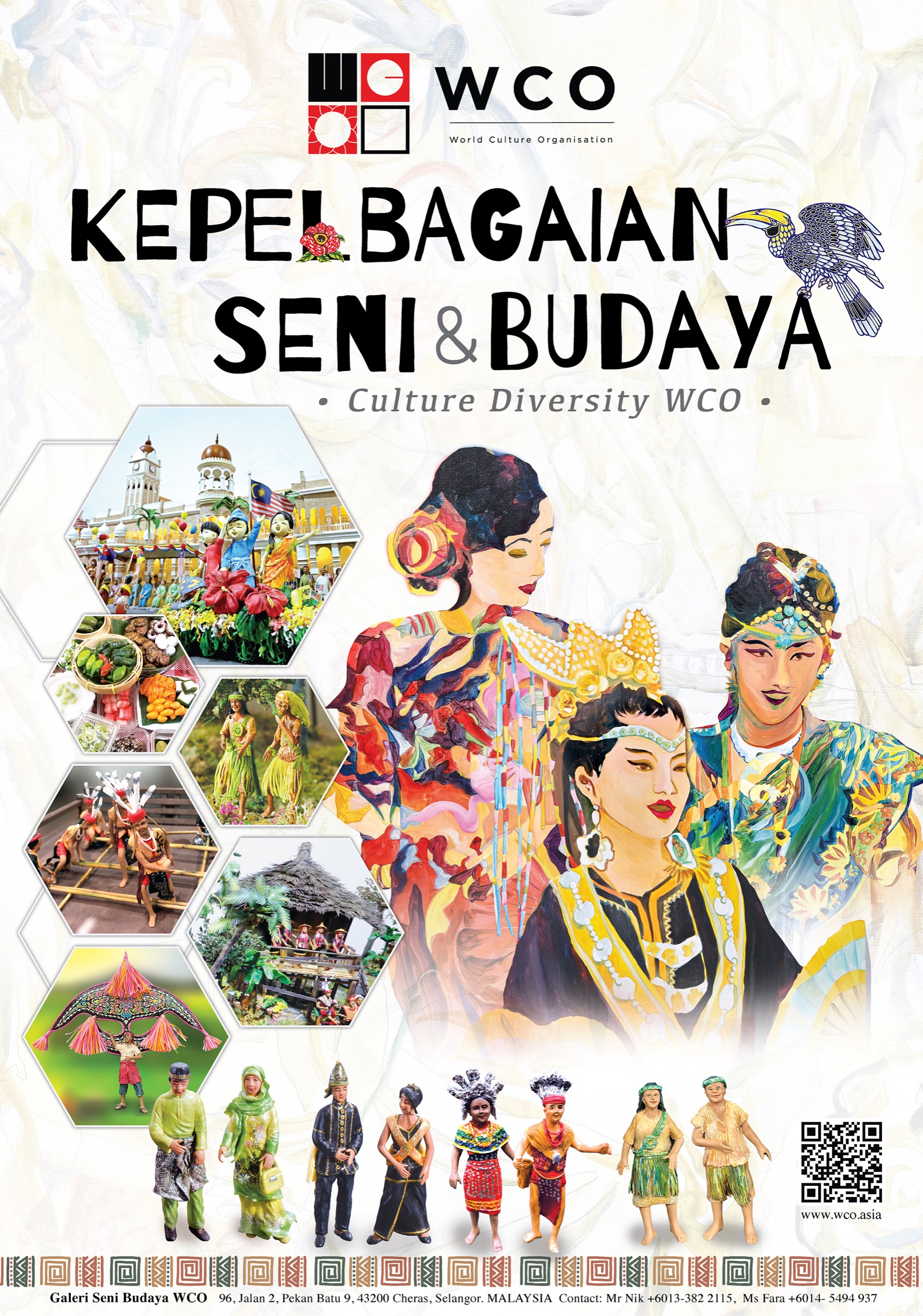 Tuan Haji Mesran Bin Mohd Yusop
Chrisstine Ooi
Creative & Marketing Director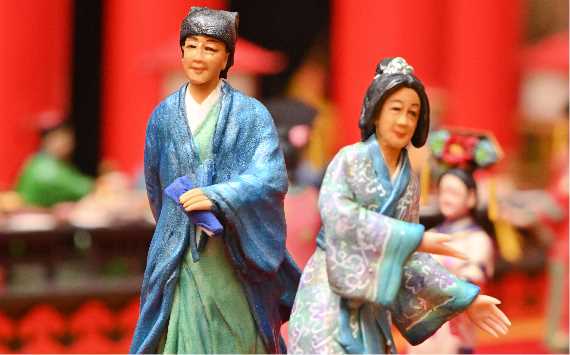 Vision
Create a World Culture platform for each country to showcase their art and culture.
Mission
Identify and motivate the artisans to continue pursuing their heritage arts.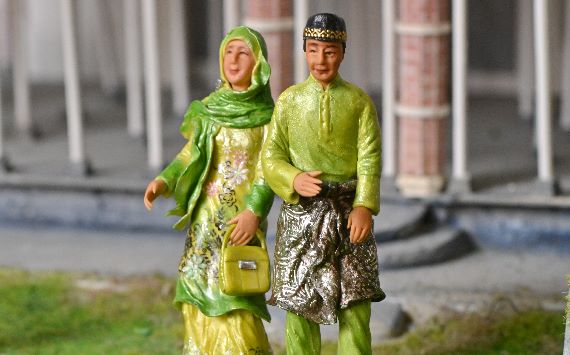 2011
June – Setup factory in Yanjiao, Hebei to develop Chinese culture diorama

 
2014
August – Exhibition in Central Academy Fine Art (CAFA) Yanjiao, Hebei
December – Exhibition in TanSui, Taiwan
2015
February – Exhibition in TanSui, Taiwan
June – Establish Malaysia cultural center in Batu 9, Cheras & develop Malaysia cultural diaroma
June – Exhibition in Jiaosi, Taiwan
December – Establish Huaxia (M) Art & Cultural Development Association
2016
July – Exhibition "Along The River Qinming Festival" 17 meter diorama in Starhill, Kuala Lumpur
2017
May – Director of Kraftangan Selangor Visit
November – Exhibition in Kuala Lumpur International Craft KLICF Festival
November – Malaysia Diorama Exhibition in KLCC, Putrajaya
December – Promote Malaysia Wau in Shantao, Guangzhou
2018
May – Exhibition in Xiamen, Fujian
June – Malay Kampung Diaroma exhibition in National Art Gallery
December – Exhibition in Hexi Cultural Centre, TianJin
December – Awarded from Malaysia Good Design recognition
2019
February – Malaysia and China kite exhibition in National Art Gallery
May – Malaysia-China Cultural Exchange Exhibition in TianJin
May – YB Tan Kok Wai visit in conjuction with Malaysia-China 45th diplomatic relation anniversary
May – Exhibition of Chinese Paintings Animation in Langkawi
August – Display A Series of Wau Collection in World Tourism Conference
November – Visiting by Che Puan Besar Hajah Haminah
December – Visiting from Director of Cultural Office, Embassy of the People's Republic of China in Malaysia, Director of China Cultural Centre dan Bahagian Hubungan Antarabangsa Kebudayaan MOTAC
2020
May – Exhibition of Muhibah Malaysia at National Museum
July – Present a dough figurine to Permaisuri of Johor
September – Perzim Visiting to Art and Culture Gallery WCO
November – Visiting from Datuk Seri Prof Awang Sariyan, Chairman of Dewan Bahasa dan Pustaka
2021
February – Cheerful Program at National Museum
March – Exhibition at MaTic Kalendar Lunar Cina exhibition in National Museum
May – Visiting from MOTAC Minister
September – Awarded from Malaysia Book of Records
2022
January – Exhibition at MOTAC Putrajaya Lobby
January – Exhibition at MaTiC
January – Exhibition at China Cultural Centre
July – Visiting from Lembaga Kebudayaan Negeri Sabah (LKS)
July – Program at ATMA, UKM
September – Visiting from Ambassador of Poland
November – Exhibition at World Tourism Conference (WTC)
November – Handicraft Training Workshop Program at Lembaga Kebudayaan Negeri Sabah (LKS)
November – Visiting from the firectors of heritage art department (busana, permainan dan makanan), Jabatan Warisan Negara
December – Cultural gift from director of Intangible Heritage Arts, Jabatan Warisan Negara to the chairperson/ host at the International Cultural Heritage (ICH) in Morocco
2023
January – Exhibition at China Cultural Centre of Kuala Lumpur
Mac – Opening Ceremony of WCO Art & Culture Gallery by YB Senator Tan Sri Rais Yatim, Yang Di-Pertua Dewan Negara
Mac – Book launching of Malaysia "Menelusuri Keindahan Sejarah Negara"
April – Visiting from Ketua Pengarah and Timbalan Ketua Pengarah Jabatan Muzium Malaysia
May – Exhibition Menyemarakkan Seni Budaya 2023 orgaized by JKKN
May – Exhibition Hari Terbuka Parlimen Malaysia
June – Exhibition ASEAN Workshop Heritage Food at Universiti Putra Malaysia (UPM) organized by Jabatan Warisan Negara
June – Exhibition "100 Tahun Sinema Malaysia" at Jabatan Muzium Malaysia
July – Exhibition at Warisan Kita, IOI City Mall and recognized partner Kementerian Perpaduan Negara